Theodoros Giannakopoulos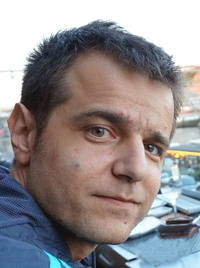 ---
Welcome to my personal Web Page.
---

I am currently a Director of Machine Learning at Behavioral Signals, where we focus on creating real-time speech analytics software that recognises emotions and behavioral patterns in conversations. Behavioral Signals was founded in 2016 by Alex Potamianos (CEO), Shri Narayanan (Chief Scientist) and Prem Natarajan (Chief Strategist) and it currently has more than 20 members.
---
Also I am an external postdoc research scholar at the Multimedia Analysis Group, Institute of Informatics and Telecommunication, National Center for Scientific Research "Demokritos" where my research is currently funded by the Greek State Scholarships Foundation (ΙΚΥ).
---